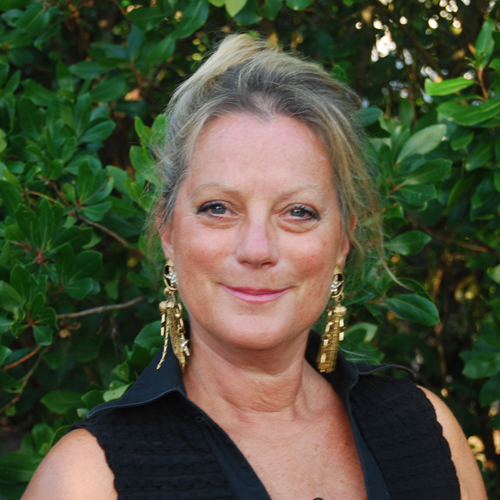 I kicked off at age 17.
Dicovering Sri Aurobindo's "philosophy" changed my life and gave me a direction for the rest of my days...
I have read all books by "The Mother" and Satprem...
It has most certainly influenced me all through my personal work and my career as a therapist, as I chose to be rather Jungian... because Jung talks about the Self.
I put "change" on my list, and personal evolution, through self-knowledge.
I understood that that inevitably meant profound personal work.
At the age of 23 I studied Sophrology for two years with François Gay, a Jungian psychoanalyst and one of the first sophrologists in Paris, himself trained by professor Caycedo, the creator of Sophrology.
Training recognised by Doctor Jacques Donnars who created the first school in Paris.
Most people are fairly familiar with "static" relaxation, this means lying down working with positive imagery and thinking ; but know less about "dynamic" relaxation of 1st, 2nd and 3rd degree : this is done standing up, preparing a meditative state, very efficient and that I have been using for over 40 years.
After this initial training, I realised I would not be able to avoid getting involved in psycho-therapy and a university training in psychopathology, which I took at Université de Paris VIII.
I chose Paris VIII because it was Jacques Lacan's faculty and it's Department of Educational Sciences was very rich (at the time) with new therapy techniques and theories : Bioenergy, Gestalt and Transactional analyses originated in the US.
I wanted to be a good Sophrologist and, motivated by what I discovered through psychology, I got involved ever more in my psychology training and at the same time into Bouddhist meditation, for 5 years, learning active meditation...
The subject of my thesis was : "The bulimic-anorexic woman and her inner child" for which I have worked for a year with Professor Aimez, manager of the Department of nutrition at Hôtel Dieu in Paris. He was the first scientist to talk about "bulimic vomitors" and to publish a daring questionnaire in female magazines that we have studied.
Simultaneously, I have discovered African dance… sheer happiness !
And an awareness of the body... the body schema in the rhythm of the percussions...
Eleven years at the American Centre, boulevard Raspail in Paris...
I am certain that African dance has favoured my body awareness and helped me find back the pleasure of living.
For my personal therapy, I chose Transactional Analysis...
Five years of individual and group sessions with a psychotherapist, on top of a formal training by Isabelle Crespelle Université de Paris VIII.
I pushed further : eight years of psychoanalysis, on top of weekly seminars of dream analysis with a Jungian psychoanalyst.
And then I wanted to become a therapist, and to work with a woman. For five years I have worked with a Somato-analyst, a real revelation, the body and the mind !! One can talk, analyse, feel one's emotions, but the body may hold... secrets and blockings it is indispensable, and fascinating, to know.
Two weekly psycho emotional group sessions, a weekly individual session, and a monthly group weekend.
The final step of my training was great fun : N.L.P. (Neuro-linguistic programming)
The pleasure of again discovering and learning new techniques, a very pragmatic way of working, two years of training with an American therapist, and a masters degree.
I have discovered during this training other american therapists, such as Milton Erickson, with his very original approach of his patients, the Simontons and their particular relationship with their patients suffering from cancer, innovative and successful.
I am detailing all of this because I do not believe in a single theory, a single technique : if it is our aim to encounter our life pulse, and let its energy circulate in our entire body,
psychology without emotional and physical work,
relaxation without connections and analysis,
meditation without therapy,
will not suffice to get a feeling of unity, of peace, and a dialogue with our Life Pulse.
I have done 15 years of personal work with 5 therapists.
I have 25 year's experience as a psychotherapist and sophrologist. And I keep working on myself every day.
All this work has given me a strength,
and the taste to transmit, to help.
I have spent my life and my therapist career waking, within every adult, a pulse of life, a creative and free part, that very often slumbers deep down in our being... for various reasons
Emotions are what make us alive, that give us the strength to move forward, and our joy of life will propel it all.
I have applied my profound convictions to myself,
et voilà... at the age of 65, I have effectively realised my most fundamental dream :
to live by what I feel deep inside, my inner self, my Life Pulse, every day, constantly. The result of 40 years of working on myself, decades to succeed, to finally be at peace today...
In fifty years I have experienced quite a few things… events… more or less dramatic… like every other fifty year old…
Thanks to this inner axis, to the meaning I have given to my life, I continue... respecting my values and profound convictions...
In August 2006, I have completely stopped my activity as a psychotherapist and sophrologist, in order to dedicate myself entirely to painting, and to give free rein to my creativity...
I have created over twenty CDs aimed at personal development, CDs for health situations, to help fight cancer, to reconnect with the joy of life, a feeling of freedom...
I love to paint, just like writing the texts of my CDs, to live moments of poetry, in the pleasant surroundings I have created...
I have opened an art gallery in Burgundy in March 2007, a studio and gallery in Lacanau, Aquitaine in 2009, and a gallery in Paris in March 2010 ind the bustling Marias district. After exhibiting at Art en Capital on the Champs Elysées in Paris, I have travelled extensively for a couple of years, kicking off my career internationally.
I have left Paris at the end of 2017 and Burgundy in February 2020, but my paintings are still on show in the various exhibition rooms I have created. I now devote myself to painting and my inner path, living in Lacanau, since I work with several online art sales web sites and I can live where ever it pleases me : by the ocean and forests, a permanent source of inspiration.
I have opened a new big studio in the heart of Lacanau Océan, 200m from the beach, where you can come listen to my CDs or look at my paintings, my books... it would be my pleasure to meet you, I love to talk with visitors.